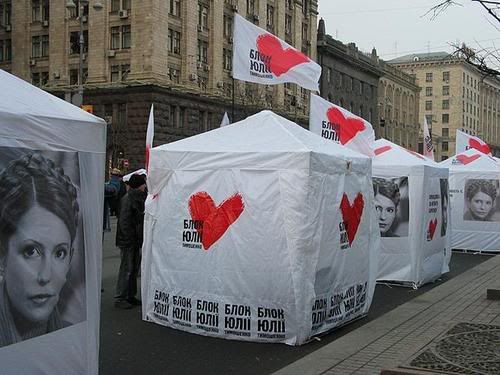 Neeka's Backlog has new photos of Yulia Timoshenko's campaign
. Will she depose Yushchenko to become the next President of the Republic? At this point, from Neeka's pictures, it certainly looks like she's well-organized and well-funded. Hell hath no fury...
UPDATE: The Times of London has this headline
Ukraine Turns Back to Russia...